209 View(s)
Doctor
Randa Azhary Ahmed Mohamed Ali
Specialist of Allergy and Immunology
About The Doctor
Specialist of Allergy and Immunology National Center for Allergy, Immunology and Asthma 2017 - Bachelor of Medicine and Health Sciences Sudan 2011 - Received the British Fellowship in Internal Medicine 2014.
Booking Information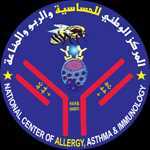 national center of allergy asthma immunolgy Center
(Riyadh - Takhassusi)
almather
Book online, Pay at the clinic!
Doctor requires reservation!
Takhassusi : almather
Book now to receive the clinic's address details and phone number